For those who have been following the Vendee Globe competition will now be relieved to hear news of most of the skippers making their way to the final stop and ending an epic voyage around the world as a solo skipper of their boat.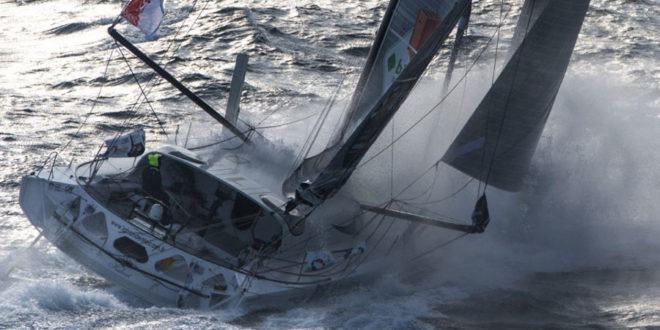 One of the latest members of the current tournament to finish the trip was Louis Burton. He made good speed after the maneuvering of Cape Horn and the safe and uneventful passage across the transatlantic waters. He has finally reached the finishing line at the seventh position overall. The others who are coming up behind him are Arnaud Boissieres who has crossed the Equator on February 1
st
, with six skippers on their way in South Atlantic waters.
The race has concluded 88 days and its hierarchy remains as it was established long back through several challenges come up for the participants, new and unique every time as they go through this epic round the world tour.
One of the closest duels emerges this time between Romain Attanasio and Didac Costa. Both are side by side and are separated by 45 miles. They are coming in at 15th and 16th positions respectively. Costa has been trying to sail east, by which he hopes to cover a few knots quicker as compared to his French rival. Gone are the days when the skippers were battling more of the water and weather conditions than each other. However, as the geography changes participants have to think of ways to get ahead of their closest rival. In this case Costa is facing a close rival as well as uncertain weather conditions. Again, both skippers have similar boats and hence are able to maintain similar speeds. Costa states that he can see Romain's sails now and then and he has to be active in positioning his course in a way that he can keep himself in an advantageous position as compared to his rival.